Mike Rinder: Love/Hate
"Love to hate, the bridge is betrayal." L. RON HUBBARD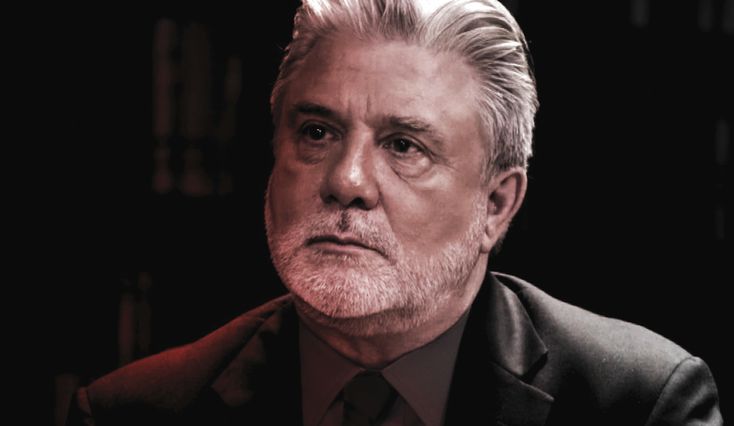 Adapted and reprinted in part from Freedom Magazine Special Report, 2010
Mike Rinder, demoted and expelled in disgrace from his former religion, rails against the man who removed him—the Church's ecclesiastical leader.
But here is what Rinder wrote to the leader before Rinder left the Church and transformed into an embittered apostate:
"I owe you something way beyond and in addition to an apology—my gratitude for saving my life. Your insistence, for months and years, that I get straight is the only thing that has actually brought me to my senses. Several times in the past, I pretended to myself, you and others, that I had confronted my out ethics [unethical behavior] and gotten myself handled. It was not true….​I wasn't honest with myself, you or anyone else, as I continued to operate on a 'moral code' (justification) of what I could 'get away with.'"
"My behavior has been uncalled for, unwarranted and unfair towards you….​I know also that you bear the burden of all responsibility—a burden I have been unwilling to assume because I was too cowardly, self-centered…."
So, yes, we might well ask Mike Rinder: What in heaven's name possessed you?
Then there are the words of Rinder about the same man.
He wrote of the religious leader in a declaration he made to the U.S. District Court for the Central District of California, a matter of public record:
"I know David Miscavige personally. As such I know him to be completely honest, and sincerely dedicated to helping people. For what he has done to expand our religion, he has the respect and admiration of millions of Scientologists. And for this same reason, he has earned the enmity and particular scorn of those with a vendetta against Scientology.
"In the last decade, he has personally done more to ensure Scientology is standardly applied and made more widely known and available than any other single individual. After L. Ron Hubbard, the Founder of Scientology, passed away in 1986, the religion entered a new phase. While there will never be another L. Ron Hubbard, his death marked a time of potential disruption and upheaval, and Mr. Miscavige shouldered the responsibility for not only keeping the Scriptures pure, but for guiding our religion into a time of great stability and rapid growth. He never sought personal power or aggrandizement; he was thrust into the position he currently holds precisely because he is so dedicated to helping others through our religion. It is because he has demonstrated time and time again his integrity and selfless willingness to serve for the good of others that he enjoys the support of the staff and parishioners of the Scientology religion."
Then there is Rinder to a television reporter about the leader of the religion:
"David Miscavige's goal is very simple—to do things the way that L. Ron Hubbard would want them done, and everything that he does is done with the orientation of 'This is how L. Ron Hubbard laid it out and this is how he would want the Church of Scientology to be led, where he would want the Church of Scientology to be going.' And that's why I say that Scientologists feel a great sense of security and a great sense of pride in that because that's what they want too. And it's very clear what Scientology is attempting to accomplish and where the Church should be going because it's all laid out in the policies that were written by Mr. Hubbard."
Did you want the power for yourself? Did you imagine you were above the law and that somehow he would let you off the hook?
There is this from Rinder speaking to the care Mr. Miscavige extends to others:
"On many occasions I have seen David go out of his way to help others. I well recall two times where I took ill and it was David who called the doctor and personally ensured that everything possible was done to help me recover. He contacted the doctor (both occasions were late at night and required tracking down doctors in the middle of the night) and ensured I was properly treated. It would have been easy for him to let someone else take care of me, but he did so personally, and would not leave or rest until the matter was resolved. These are things I will never forget.
"I have seen him act in a similar fashion with many others. As I work with him often, and know many of the people that know him, I am aware of the high regard in which he is held by Scientologists and those he comes in contact with. I have never heard a negative statement made about him by anyone other than those who seek to extort money from the Church. It really is that simple."
And finally, Rinder on Mr. Miscavige and Church staff:
"I have observed through the years David Miscavige's dedication to helping his fellow staff in the Church. It is he who raised the standards and conditions for staff members by insisting on constantly upgraded living quarters, dining areas and other staff facilities. It is he who insisted on staff enhancement programs, and recreational facilities being provided for the staff of the Church. Absurd allegations of slave labor being employed by the Church turn my stomach. I know the truth. They are lies, and those who utter them know them to be lies."
Did you think his compassion was a weakness and that you could get away with murder?
Then again, Rinder offered his personal view of the Church leader's accomplishments:
"The statistics [of Mr. Miscavige] are one major accomplishment after another….​Tax exemption from the IRS. The FSO [Flag Service Organization—spiritual headquarters in Florida] built to 20X what it ever was."
"The Golden Age of Tech which has ended squirrel auditing and made possible case gain and bridge progress for everyone in all orgs, removal of arbitraries which has flowed public up the bridge in record numbers.
"New orgs—starting in DC, but now with Tampa, Joburg [Johannesburg], Buffalo, SFO [San Francisco], [Los] Gatos, MV [Mountain View], NY, Madrid and new buildings for London, Berlin, Harlem and more on the way….​Social Betterment entities put on the map with real headquarters, the same for CCHR [Citizens Commission on Human Rights] and Human Rights."
---
Since authoring the above statements, Mike Rinder has become unrecognizable. It is a phenomenon that has been pondered since time immemorial and virtually every religious tradition tells of it—how those close to greatness will occasionally betray it for reasons known only to themselves.
So, yes, we might well ask Mike Rinder: What in heaven's name possessed you?
Did you want the power for yourself?
Did you imagine you were above the law and that somehow he would let you off the hook?
Did you think his compassion was a weakness and that you could get away with murder?
Of course, we do not expect answers to these questions and, in fact, you cannot really know the answers, at least not yet. For that is the supreme irony of greatness betrayed—even the traitors know not why they did it.
So for the moment, the best you can do is to listen for that small voice, that inevitable voice, the one that keeps asking: What have I done?
And while you're at it, you might also ponder this in a moment of clarity:
"There is nothing very glamorous about the criminal, the breaker of his pledge, the betrayer of his friend or group. Such people are simply psychotic."
—L. Ron Hubbard